Dagmar Rosa-Björkeson
Executive Vice President and Chief Strategy and Corporate Development Officer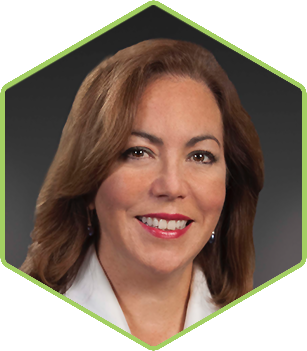 Dagmar Rosa-Björkeson is the executive vice president and chief strategy and corporate development officer at Mallinckrodt Pharmaceuticals. She has responsibility for corporate and therapeutic area strategy, business development, and the new product commercialization function, a team focused on shaping Mallinckrodt's product development programs and supporting commercialization efforts to ensure high quality product launches that benefit the patient, customer and company needs. Ms. Rosa-Björkeson is a member of Mallinckrodt's executive committee.
Ms. Rosa- Björkeson has been a biotech/biopharmaceuticals and therapeutics leader for Fortune 500 companies, start-ups and agencies, with more than 25 years' global experience in the pharmaceutical industry, and has extensive commercial, strategy and business development experience.
Before joining Mallinckrodt, Ms. Rosa-Björkeson served as executive vice president and president, biosimilars at Baxalta. Prior to that she held roles of increasing responsibility at Novartis, most recently vice president, head of its multiple sclerosis business unit, U.S.; vice president, business development and licensing, U.S.; and vice president, respiratory, U.S.
She is a member of the board of directors for Deirdre's House, the Center in Morris County, New Jersey for child victims of abuse and/or neglect and for children that have witnessed domestic violence, and also a board member for the New Jersey City University Foundation.
Ms. Rosa-Björkeson holds a bachelor's and master's degree in chemistry and an MBA in marketing from the University of Texas-Austin.