Dr. Frank Scholz
Executive Vice President and Chief Operations and Digital Innovation Officer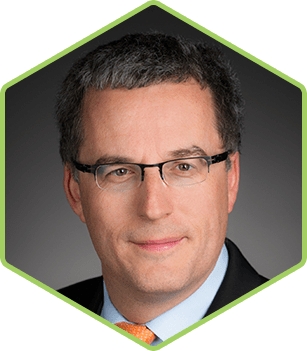 Dr. Frank Scholz is executive vice president and chief operations and digital innovation officer at Mallinckrodt Pharmaceuticals. His responsibilities include global branded manufacturing operations, quality and supply chain functions; the company's contract manufacturing subsidiary; information technology and digital innovation; procurement; commercial alliance management; enterprise analytics; and strategic program management for the company. Dr. Scholz is a member of Mallinckrodt's executive committee.
Dr. Scholz has more than 20 years of experience in the pharmaceutical and medical devices industries.
Prior to joining Mallinckrodt, Dr. Scholz was a partner with McKinsey & Company, a global management consulting firm. Dr. Scholz was a leader in McKinsey's global pharmaceutical and operations practices. Prior to joining McKinsey, Dr. Scholz was a research assistant at the Institute for Management and Accounting at the University of Hannover in Germany.
Dr. Scholz holds a master's degree in economics from the University of Hannover, Germany; an MBA from Georgetown University; and a doctorate in economics and business management from Bielefeld University in Germany.