Daniel Celentano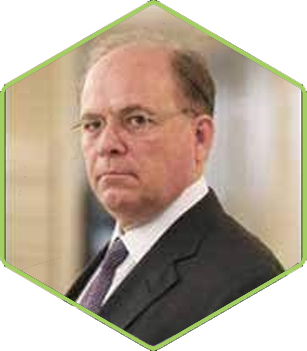 Mr. Celentano has been a director, and has served as a member of the Audit Committee since June 2022. He is an internationally recognized former investment banker and financial advisor. He has guided numerous companies across a wide range of industries with his expertise in strategic business and financial planning, credit and liability management, public and private debt and equity offerings, restructurings and mergers and acquisitions.
Mr. Celentano most recently served at Evercore from June 2008 until December 2020 in New York and London where he held various senior roles, including senior managing director and chairman of the firm's EMEA and Asia restructuring advisory business. Prior to Evercore, Mr. Celentano served at Bear Stearns from February 1988 to May 2008 where he was a senior managing director, and, earlier in his career, at the Oppenheimer-Palmieri Management Group where he was a managing director and at Citibank where he was a vice president.
Mr. Celentano holds a BA in History from the College of the Holy Cross and an MBA in Finance from the Wharton School of the University of Pennsylvania. Mr. Celentano's qualifications to serve on our board include his over 30 years of experience as an investment banker, including his success guiding companies through complex, transformative domestic and international transactions.