Stephen Welch
Executive Vice President and Head of Specialty Generics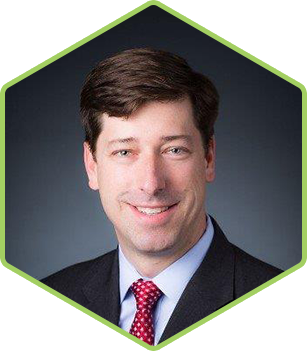 Stephen Welch is the executive vice president and head of Specialty Generics at Mallinckrodt Pharmaceuticals. He has executive responsibility for leading the Specialty Generics business and is a member of Mallinckrodt's executive committee.
Mr. Welch has more than 20 years of experience in corporate finance and tax matters, including nearly 15 years of experience in the pharmaceuticals industry. He's an established leader with a demonstrated ability to shape and execute strategy to drive results and create value.
Mr. Welch joined Mallinckrodt in 2012 and has held a number of strategic roles since then, including senior vice president and general manager of Specialty Generics, vice president of corporate strategy and chief of staff to the president and chief executive officer. He began his time at Mallinckrodt in the Tax Department, where he primarily focused on M&A transactions and business integrations.
Prior to joining Mallinckrodt, Mr. Welch was head of the tax departments at Human Genome Sciences and PharMerica. He began his career at PricewaterhouseCoopers.
Mr. Welch holds a Juris Doctor degree from the Georgetown University Law Center and a bachelor's degree in Political Science from the California State University, Bakersfield. He is member of the California Bar.