Mark Tyndall
Executive Vice President and Chief Legal Officer & Corporate Secretary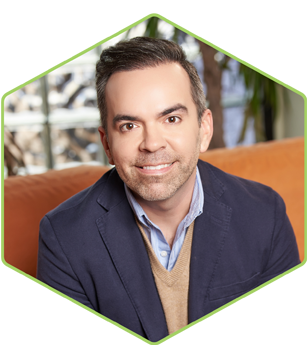 Mark Tyndall serves as Executive Vice President, Chief Legal Officer and Corporate Secretary for Mallinckrodt Pharmaceuticals. Mr. Tyndall has executive responsibility for all legal functions, serves as the primary liaison to the Mallinckrodt Board of Directors and is a member of Mallinckrodt's Executive Committee. Additionally, he oversees Mallinckrodt's government affairs, public policy and patient advocacy functions.
Mr. Tyndall is a highly experienced leader with two decades of combined experience in healthcare law, government affairs and public policy, and stakeholder engagement.
Since joining Mallinckrodt in 2014, Mr. Tyndall has held roles of increasing responsibility at the company. Most recently, he served as Senior Vice President and U.S. General Counsel. Prior to Mallinckrodt, Mr. Tyndall served as Head of Global Policy and Public Affairs at Bayer Healthcare's Consumer Health division. He previously practiced healthcare law at Sidley Austin LLP, an international law firm, and is a former professional staff member of the U.S. Senate Committee on Agriculture, Nutrition and Forestry.
Mr. Tyndall holds a Juris Doctor from The George Washington University Law School, a Master's Degree in Public Policy from William and Mary, and a Bachelor of Arts Degree in Economics from Christopher Newport University.