Paul Bisaro
Chairman of the Board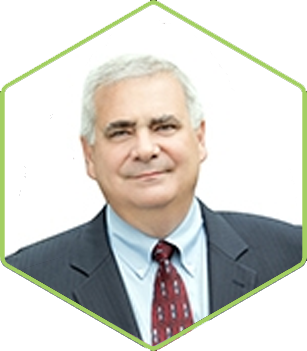 Mr. Bisaro has served as chairman and been a director since June 2022. He has more than 30 years of leadership experience at generic and branded pharmaceutical companies and a track record of driving growth through operational execution and corporate transformation.
Mr. Bisaro previously served as president, chief executive officer and a director on the board of Impax Laboratories from 2016 to 2018, and as executive chairman of Amneal Pharmaceuticals until 2019 following its 2018 merger with Impax. Prior to Impax, Mr. Bisaro was executive chairman of Allergan from 2014 to 2016, and president and chief executive officer of Actavis (and its predecessor firm Watson Pharmaceuticals) from 2007 to 2014, where he served on the board from 2007 until 2018. From 1999 to 2007, he served as president, chief operating officer and a director on the board of Barr Pharmaceuticals. Earlier in his career, he worked as an attorney for Winston & Strawn and as a consultant with Arthur Andersen & Co.
In addition to the Mallinckrodt board, Mr. Bisaro currently serves as a director on the boards of Zoetis (2020) and Myriad Genetics (2022). He served on the boards of Zimmer Biomet 2013 to 2017 and the Association of Accessible Medicines (previously the Generic Pharmaceutical Association) from 2010 to 2011, in addition to serving on the boards of private pharmaceuticals companies and educational institutions.
Mr. Bisaro holds an undergraduate degree in General Studies from the University of Michigan and a JD from Catholic University of America in Washington, D.C.