Tunde Otulana, M.D.
Senior Vice President and Chief Medical Officer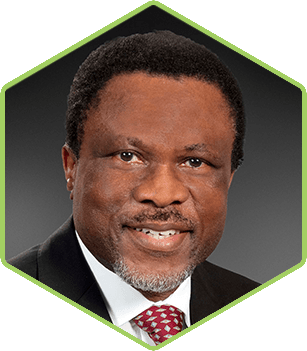 Dr. Tunde Otulana is the senior vice president and chief medical officer at Mallinckrodt Pharmaceuticals. He has responsibility for all global medical functions including medical affairs, health economics and outcome research, global pharmacovigilance, medical information and scientific communications. Dr. Otulana is a member of Mallinckrodt's science and technology leadership team.
Before joining Mallinckrodt in 2016, Dr. Otulana was senior vice president of clinical development and medical affairs at Boehringer Ingelheim Pharmaceuticals. Prior to Boehringer Ingelheim, he spent 14 years in the biotechnology industry, serving in a variety of executive positions across clinical development, regulatory affairs and research and development.
Dr. Otulana also served as medical officer and clinical team leader at the United States Food and Drug Administration for more than six years.
Dr. Otulana received his medical degree from the University of Ibadan in Nigeria and completed his fellowship in pulmonary medicine at Addenbrookes and Papworth Hospitals in Cambridge, England and at Howard University Hospital in Washington, DC.